Video conferencing equipment

Which equipment for my virtual meetings?
Our expertise in video conferencing
When it comes to videoconferencing equipment, you will need at least a camera, a microphone, speakers and a screen, not to mention a codec or other infrastructure. The market for videoconferencing equipment is vast, and choosing the right solution for your needs requires some expertise.
Ultimately, the "right" answer depends on your usage and budget. A desktop configuration suitable for a home office, for example, will not be sufficient in a meeting room.
Motilde can help you make the right choices for a quality audio and video experience.
Which access points to the video conference: a PC, a conference room, a Huddle Room, your office or other?
What size room do you want to integrate your video conferencing system into? How many participants?
What features do you need?
What type of network infrastructure do you already have in place?
What type of devices does the solution need to be compatible with (PC, Mac®, iOS, Android™, other video hardware…)?
The answers to these questions can help you better understand your organisation's needs and therefore the most suitable type of hardware. In doubt? Contact our experts for personalized advice.
Video conferencing equipment: the basics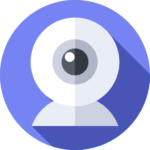 What are the main criteria for choosing my videoconferencing camera?
Resolution

360 degree functionality

Wide angle lens

Auto focus

Autoframing autotracking

Full room visibility

Compatibility with other equipment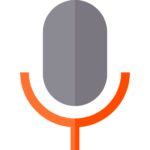 What are the main criteria for choosing my videoconferencing microphone?
Acoustic isolation
Directivity (cardioid or omnidirectional)
Sensitivity
Frequency of response
Type of connector
Compatibility with other equipment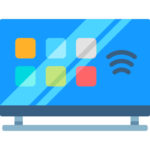 What are the main criteria for choosing my videoconferencing screen?
Screen size
Refresh rate
Single or dual display
L/H ratio in pixels
Viewing distance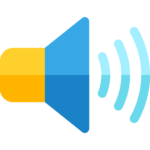 What are the main criteria for choosing my video conference speaker?
Type of connection
Acoustic echo cancellation and noise suppression
Installation and maintenance
Supported operating systems
It is also possible to integrate all these technologies into an 'all-in-one' kit. There are many models available and the choice of your videoconferencing equipment will depend on your needs. Do not hesitate to contact our experts for personal advice.
Motilde integrates the main reference manufacturers in the world of videoconferencing.
We integrate the major brands of professional audio and advise you on the choice of equipment and its implementation according to the configuration of your workspace and your budget.
Video conferencing equipment: interactive products
Auto-tracking / auto-framing camera
This type of camera automatically frames all participants in a meeting. Using an optical zoom, the webcam frames the first participant in the meeting and then continuously adjusts as other participants enter or move into the space.
The interactive touch screen
It provides the same functionality as an IPV (Interactive Video Projector) but with the flexibility and quality of a touch screen. The participants can intervene directly on the screen and visualise the content of the interactive screen on their terminal. Today, prices have fallen sharply and they may well gradually replace the VPI.
TBI (Interactive Whiteboard)
It provides a range of writing and drawing tools for interactive displays or VPIs. It combines the simplicity and ease of a traditional erasable whiteboard with interactive features without cables or wires.
Video conferencing room reservation system
Booking the meeting space you need, when you need it, has never been easier. You can find a suitable slot, indicate the status of the room (booked or unbooked), check that all participants are available and make a booking in a matter of moments.
Motilde can help you set up a full videoconferencing solution.
Our wide range of videoconferencing equipment and material will allow us to provide a tailor-made response to your needs and your budget.
Contact us to receive your personalised quote, a specialised engineer will contact you as soon as possible!
Video conferencing equipment: Our latest blog posts