When considering improving the efficiency of plant operations, the main focus is on production, parcel tracking and operations management.
Control rooms are an essential element for increasing the productivity of industrial plants, as well as for improving the safety of employees. They are spaces where vital information for the efficient operation of plants is visualised and analysed, making decision-making faster and, above all, based more on facts than emotions.
It is also important to provide a comfortable and safe environment for the operators, through an optimised control space.
Discover our recommendations for optimal control rooms in industrial environments:
The management of production processes in the factory
In a process industry, the huge variety of data to be processed, as well as the great diversity of equipment, production variables and software systems make centralised control centres indispensable.
The installation of a dedicated control room allows you to :
Connect, collect and visualise data from plant equipment.
Easily identify bottlenecks and failure points that generate the most downtime.
Display real-time alarms, and program automated actions for them as needed.
Separate the hot zone (the production floor) from the cold zone (the control room). Proximity to the reality in the field combined with a more remote analysis and vision makes decisions much more intelligent.
Considerations when designing a factory control room
Space management
Most industrial control rooms require extensive technical equipment and furniture, a large work area and space for monitoring and control devices.
The key is to determine in advance and at the design stage whether you need to concentrate everything in one room or whether several spaces can be used for various aspects of control throughout the facility (production management, crisis management space, machine monitoring, etc.).
If your control room includes a video wall, you will also need to calculate the distance between screens and operators for good visibility, as well as determining the most suitable display technology (LED, Cubes, LCD, automatic brightness adjustment, etc.).
Importance of acoustics
A recurring problem for operators is the level of noise. Working in a noisy environment contributes to reduced productivity and working conditions. It is therefore important to master the acoustics and recognise each noise factor to determine the most suitable design options for the control room.
The ISO 11064 standard states that ambient noise in control centres can range from 30 to 45 decibels. To meet this standard, noise can be reduced by articulating ceiling and wall shapes, and by using sound absorbing materials for ceiling, wall and floor surfaces.
Audible alarms should be restricted to relevant personnel only, or replaced by vibrators and/or visual alarms.
Taking into account the risks inherent to your activity
High and low temperatures, humidity, air quality, and chemical exposure are all hazards that can be found in industrial environments. Depending on the industry in which you operate, the installation of chemical filters, sensors, gas alarms or explosion protection may be essential. For example, Motilde distributes sensors that allow air to be analysed down to the molecule.
Solutions for factory control rooms
Raising your control room for better visibility
Implementing a control room on an elevated structure allows operators to have a better view of the entire plant and production teams. The elevation, combined with large windows, provides an unobstructed view of the facility. The isolated control room also provides a controlled environment: air-conditioned, soundproofed, separated from the high temperature, brightness and noise of the factory.
Improved efficiency with SCADA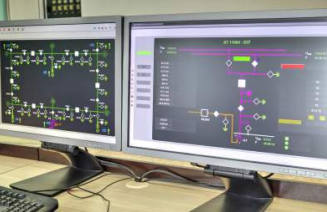 Supervisory Control and Data Acquisition (SCADA) systems are used to control, monitor and analyse industrial devices and processes. This visual system consists of software and hardware and allows data to be collected and displayed from industrial equipment. In addition, SCADA systems are designed to integrate sensors or actuators remotely from industrial sites.
The main functions of SCADA are:
System monitoring with a global view
Automated control of industrial processes and machines, live or remote
Data collection and analysis
Event and alarm notifications
Report generation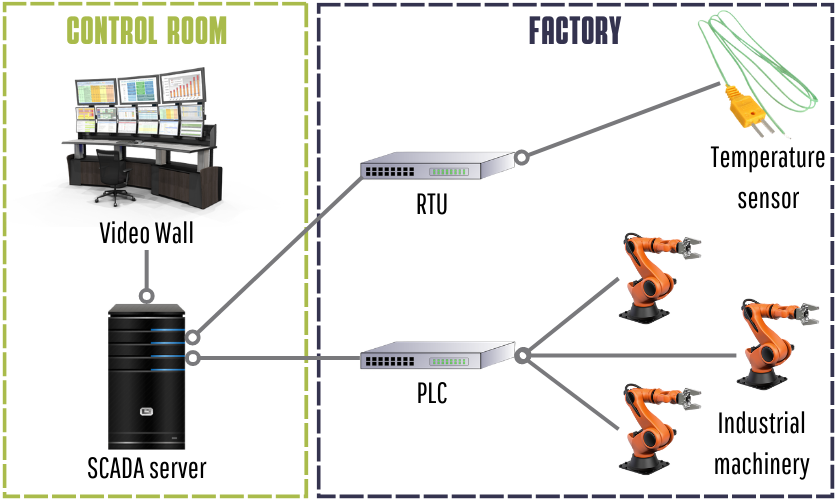 Automated video analysis with VMS
A VMS (Video Management System) is a tool that can be indispensable in a factory. It not only helps to manage cameras and keep an eye on suspicious activity, but also to view recorded video so that suspicions can be investigated.
For example, it is possible to detect anomalies but also to trigger actions according to predefined scenarios.
Visualising data via a video wall
Video walls are essential tools for operators and production managers. They provide them with valuable information, visible on a single display surface.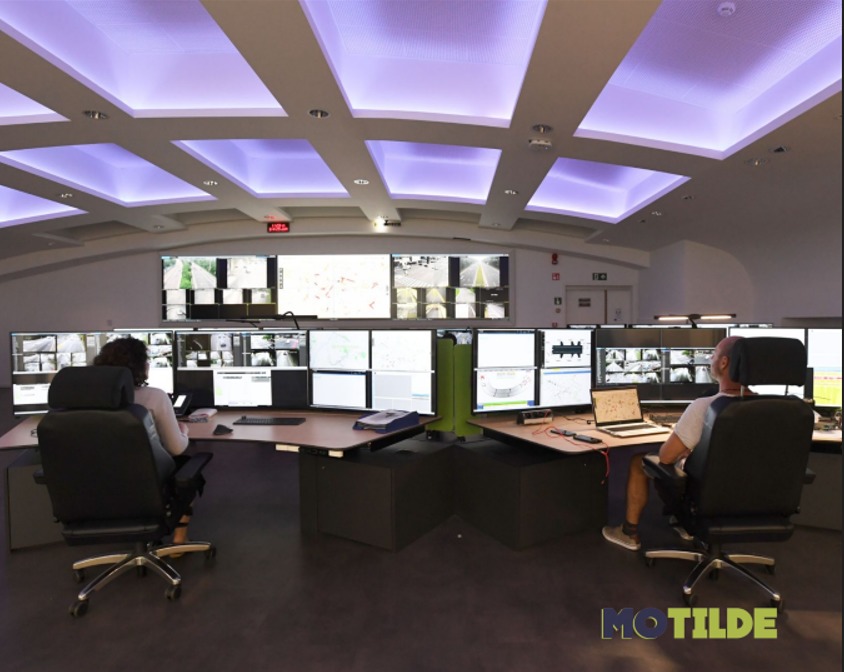 In the context of a high-risk environment, certain technologies (KVM and AV over IP, for instance) make it possible to send and control the content of the video wall display to a remote screen in another room, or fallback room. The aim here is to ensure continuity of information even in the event of an incident compromising the control room.

Whether your project is at the design or implementation stage, do not hesitate to contact Motilde. We will be delighted to discuss your future supervision space: control, supervision, crisis, or command.
Do you want to implement or optimise a control room?
Download our free guide: