Digital signage has overtaken traditional signage. It is an extremely powerful communication medium that is hard to avoid. But what is it and how can you use it to your advantage? Read on for a full description of the technology, examples of its use and tips on how to find the right solution for your needs.
Digital signage: definition
Wondering what digital signage is? Well, it's kind of a catch-all term for any interactive screen or panel you may have come across without even realising it. You know those screens that allow you to find books in a library, book a meeting room or find your way around a shopping centre? They're digital signage.
Digital signage is a centrally controlled system, a content distribution platform connected to one or more screens.
They come in all shapes and sizes, from small screens to giant touch screens.
What can digital signage be used for?
There are many different uses for digital signage. Here are some of the most common:
Information and directional content: guidance, services, events and promotions.
Advertising and promotions
Internal communication: announcements, training videos, emergency alerts, etc.
Safety and security messages: Educational information, emergency instructions (e.g. earthquakes or fires).
In-store entertainment: Music, video games / promotional videos
Orientation information/directions (e.g. in large hospitals or campuses).
Menu boards (e.g. in restaurants)
Digital signage: advantages over traditional signage
Whether on the street or in the office, digital signage is increasingly replacing traditional signage, and here's why:
Digital display is easier to use
To produce an effective print poster, you usually need a graphic designer and a lot of time on your hands. When it comes to creating content for digital signage, however, there are many easy-to-use software tools that come with it, making design quick and easy.
Digital display is easier to keep up to date 
Shops, hotels and restaurants can change their offers, promotions and prices as often as they like, while offices can keep their staff up to date with the day's events. These updates can be made using a laptop, tablet or even a smartphone.
Digital signage is more attractive
Perhaps the biggest flaw of traditional signage is that it is static, so it quickly loses its impact.
Strengthen brand recognition
By providing increased interactivity with customers in a retail environment, digital signage increases engagement and brand recognition. In a corporate environment, the screen can be used to help achieve internal communication objectives.
The different digital signage solutions
There are hundreds of types of digital signage systems. They come in many different sizes and styles. However, there are 4 main solutions:
Digital posters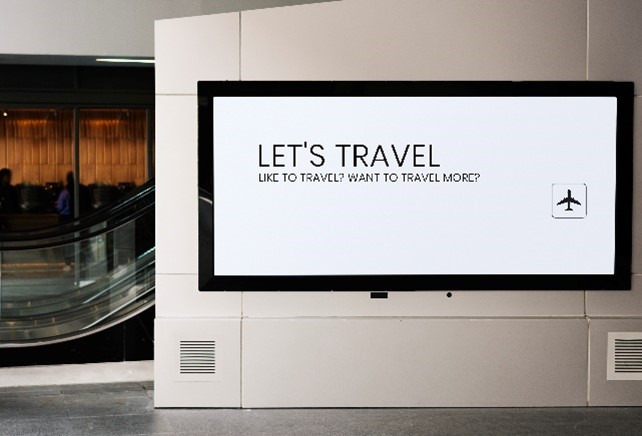 Perhaps the simplest of all digital signage systems is the digital signage poster. These are simply LCD screens placed flat against a wall. They are often housed in a simple but attractive frame that offers little room for anything other than a simple media player. For a first step into the world of digital signage, digital posters are ideal because they are simple to mount and install. They can be used in either portrait or landscape orientation.
Digital signage on a stand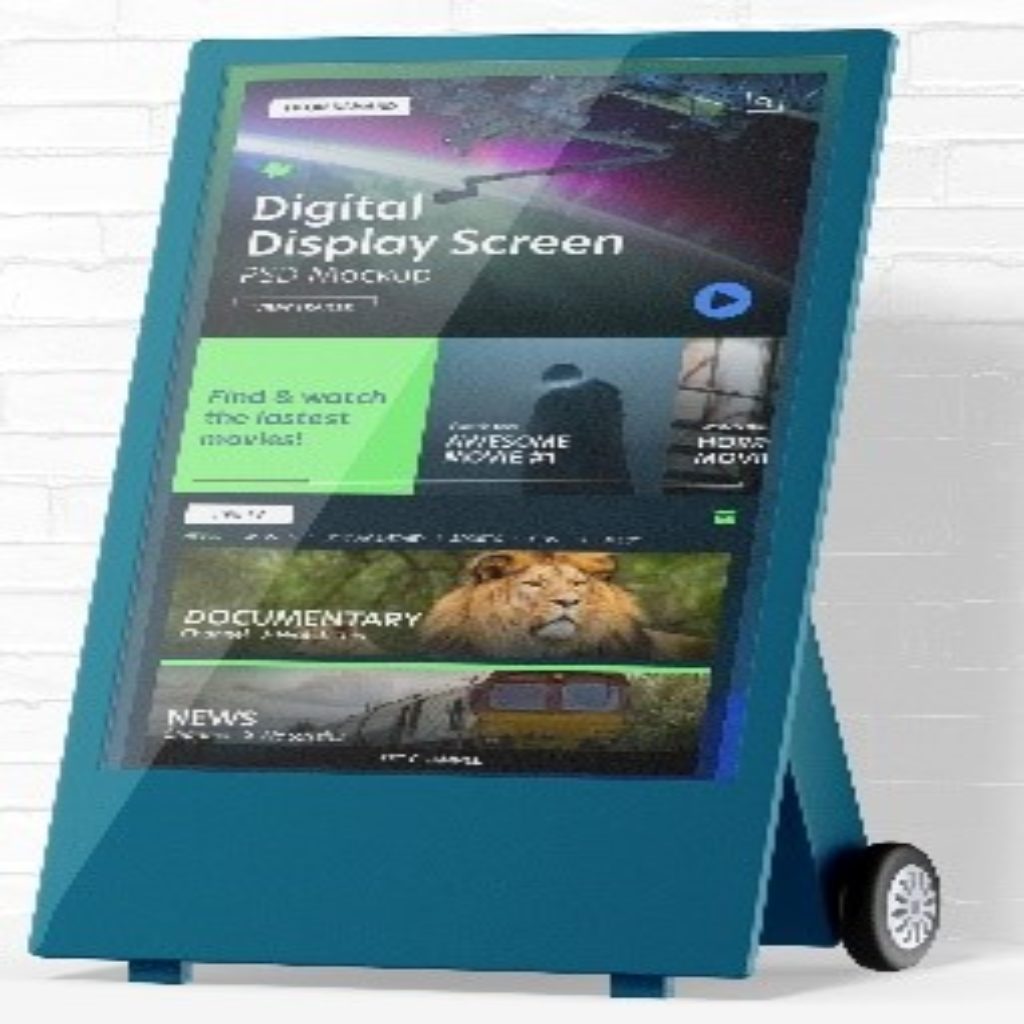 Another method of digital signage is the use of a stand-up module. Often touch-sensitive, these models are used for more interactivity.
These are often bolted to the floor, which makes them rather awkward, but they are ideal for turning the digital signage into a centrepiece.

It is also possible to install your device on castors for more flexibility.
Digital ceiling display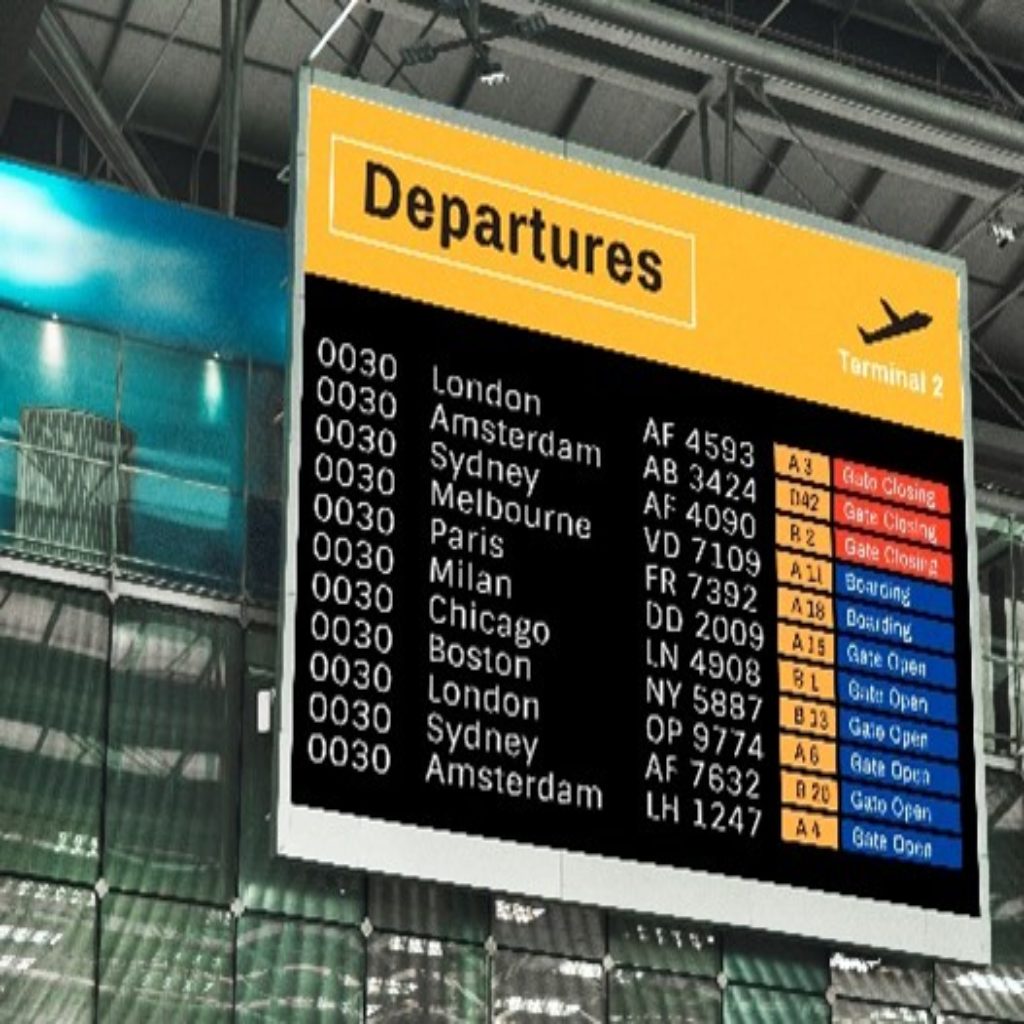 A less obtrusive but less eye-catching method of mounting an LCD digital signage display is to hang it from the ceiling. The digital ceiling display is often used for displaying information.
It is not natural for the eyes to look up while walking, so this form of installation is less recommended for marketing/advertising purposes.
Outdoor digital signage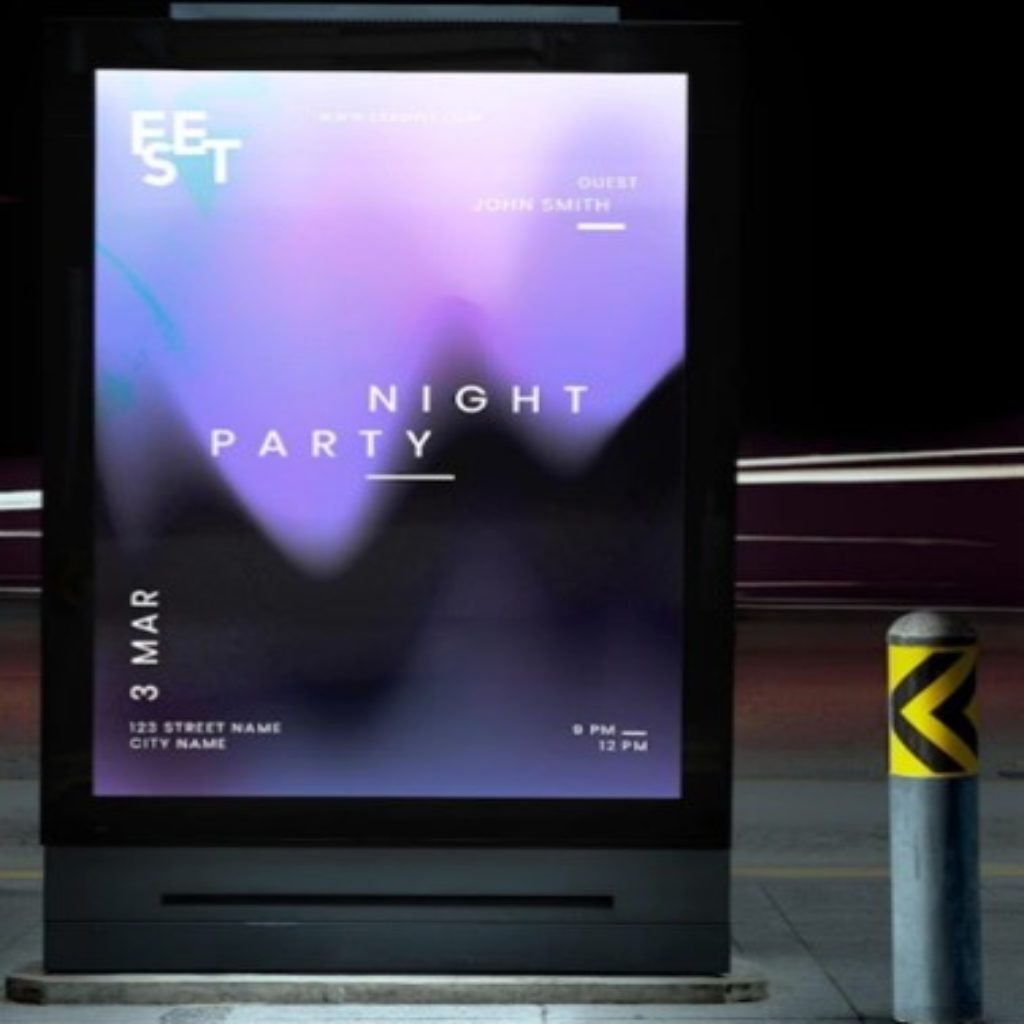 Outdoor locations are becoming increasingly popular, but there are more requirements: the LCD enclosures that protect the screens must be watertight and contain adequate cooling, heating and air circulation systems.
The reflection of the sun must also be taken into account: it is recommended to use transflective monitors.
Apart from these features, outdoor digital signage is used in the same way as indoor displays.
Digital signage: how does it work?
Basically, to set up a digital signage system, you need :
A computer and an Internet connection.
A box/player that links the programming on the computer and the display on the digital screen. This hardware has its own software that drives features such as downloading content from the CMS and rendering content in various formats such as video, image, HTML, etc.
A display that, once connected to the player, streams content (images, videos and applications).
Digital Signage: FAQs
What is the budget for a digital signage system?
The cost of implementing digital signage technology will depend on the scope of your project. Generally, the screen(s) is the most expensive part of the ecosystem.
What is a transflective monitor?
Transflective displays transmit and reflect light (hence the name), eliminating the need for backlighting in sunlight or favourable ambient light conditions, thus saving energy. This type of display is particularly interesting for digital signage placed outdoors. The brighter the sun shines on the screen, the brighter the image displayed.
What external data can be disseminated?
The options are almost endless: XML feeds, social networks, calendars, weather…
Which player / box should I choose for my digital signage?
This will depend on your priorities. It may also depend on the number of digital signs you wish to use, and their location.
For example, if you want to install them in several locations across the country, this will require a different Player than if you plan to install one screen in a reception area. You will also need to decide whether you want the same content to be played everywhere, or whether different content should be provided for each device. Finally, you need to know whether your content will be shown on one or more screens, in "grid" mode or in giant screen mode.
All these options require different types of player.
To help you make the right choice, don't hesitate to call on an audiovisual integration expert like Motilde.